Scump Joins Major 2 Watch Party as Co-Streamer
The Call of Duty legend Seth "Scump" Abner, who only recently departed from the game, was one of the participants when the CDL unveiled Major 2's co-streamers.
On January 13, the beginning of the CDL Major 2 Qualifiers got underway. We had no idea that it would be Scump's last match before he retired from the sport. In the King's final match, OpTic Texas prevailed over Boston Breach by a score of 3-2, and he went down fighting with a 1.22 kill/death ratio and 94 kills, both of which led the series.
Scump announced his retirement two days after OpTic had a strong performance and called it a career. Abner discussed his new emphasis on the production of content in the farewell video he made for his students, saying, "Content is always something I have wanted to accomplish." I'll still be going to events and talking to people, which is something I wasn't able to do while I was a player.
Scump will get his first chance to take a step back and look at Call of Duty from a fresh angle because he will be hosting a viewing party for the remaining matches of Major 2.
Scump Was Announced As A Co-Streamer For The CDL Watch Party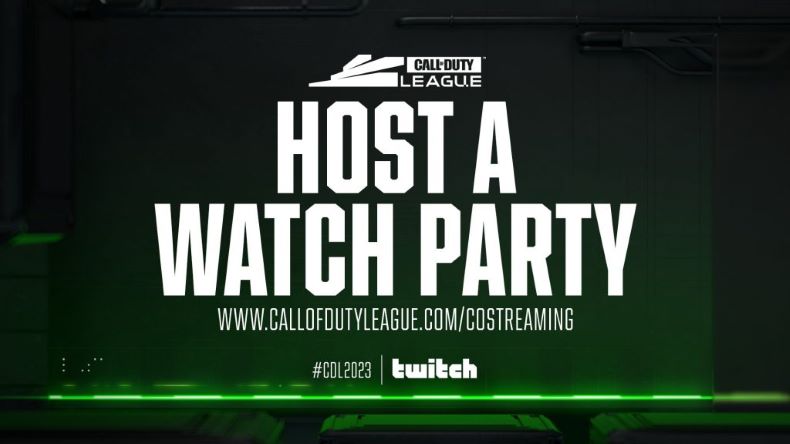 The Call of Duty League made the announcement of who would be participating in the Major 2 Watch Party on January 19. Scump, Damon "Karma" Barlow, Chris "Parasite" Duarte, and Ian "Enable" Wyatt are some of the notable names associated with this group.
"Scump is ready to smash the all-time CDL viewership record," commented one of the audience members in response. "Looking forward to viewing the main CDL broadcast (Scump's feed)," commented a second individual.
According to the streams chart, Scump has had an average of approximately 8,000 viewers on Twitch over the course of the last 30 days. It will be interesting to compare the performance of his co-stream to that of the official broadcast.
On Friday, a showdown that a lot of people are looking forward to will take place between OpTic Gaming and Seattle Surge. Fans are eagerly anticipating a battle between Seattle and OpTic Texas since SMG Amer "Pred" Zulbeari, a prominent player for Seattle, came close to signing with OpTic Texas after the conclusion of Major 1.
Additionally, we will get our first glance at OpTic's new roster, which includes players with names like "Huke," "Dashy," "ILLeY," and "Shotzzy."