Kiriko will receive a Mythic skin in Overwatch 2, which will be included in the Premium Battle Pass for Season 3 when it is released.
The third season of Overwatch 2 will launch on February 7, including several tweaks to the hero balance and one new map and Battle Pass. Additionally, on January 31, the development team published a blog post detailing the significant alterations that will be made to the matchmaking rating and ranking system. Additionally, the developers have long since announced that Credits will be back in OW2 in Season 3.
Blizzard has received praise from community members for the recent announcements, and the company is still releasing positive information. In Overwatch 2, Kiriko is a much-loved character, and the upcoming third season will see the hero get her very own Mythic skin.
The Mythic Kiriko skin has been revealed for Overwatch 2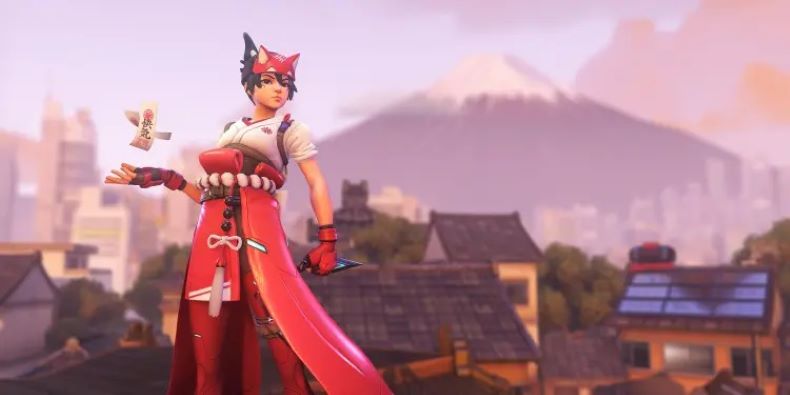 On February 1, an announcement was made regarding a Mythic skin for Kiriko in Overwatch 2. During the first season, Genji was given a Mythic skin; during the second season, Junker Queen gave Zeuz a Mythic skin modeled after a Greek god. Similarly, Kiriko's Mythic skin, known as 'Amaterasu,' is based on the appearance of the Japanese sun goddess.
Kiriko is the most recent character to be added to the list of support characters for OW2, and she has assumed leadership responsibilities. As of the 13th of January, the recurring supporting character is currently the third most popular choice for the role of hero.
In addition to her breakneck movement speed, Kiriko can scale walls, heal allies with talismans, teleport directly to partners, and throw lethal kunai knives at her opponents. Her speed is sometimes compared to that of a lightning bolt. Her Ultimate Ability not only makes mobility and shooting faster for teammates, but it also reduces the amount of time that their cooldowns take.
Players have discovered some genuinely devastating combos, such as combining the abilities of Roadhog and Kiriko in the same attack. Even some community members voiced their support for the idea that the well-known support hero should be strengthened.
The developers have yet to disclose how the Mythic skin can be unlocked; moreover, based on Season 2, the Mythic skin will be available at Tier 80 in the upcoming Battle Pass. The designers have yet to disclose how the Mythic skin can be unlocked.