DMZ Mode in Warzone 2: A Cult Classic Gets an Upgrade in Season 2
The DMZ mode in Warzone 2 has become a cult classic, and Activision has revealed that Season 2 will bring a new load of content to the player favorite.
Activision promised significant upgrades for Warzone 2 in Season 2 but also kept DMZ in mind. The Tarkov-inspired game mode has a dedicated player base, and in our Warzone 2 review, we said it "stole the show."
DMZ offers a different gaming experience from Warzone 2, giving a rigorous extraction shooter. The game mode's new location was introduced by Season 1 Reloaded, featuring many new content and bug fixes.
By modifying the mode's difficulty and spawn points in Season 2, the game moves closer to being on par with Escape from Tarkov. Before the start of the new season on February 15, here is all the information you need to know about DMZ.
Season 2 Will Bring Seasonal Updates
Server wipes are a feature that distinguishes Escape from Tarkov from other first-person shooter games. A wipe is a situation where a player's progress is reset to 0 and usually happens after a significant update. Players' loot and equipment are destroyed, offering users a new experience and an incentive to return to the game.
Activision announced on January 25 that Season 2 of DMZ will have seasonal updates. The inventory of illegal goods and keys and the players' progress on Faction missions will be cleared. In advance of Season 2, the creators promised to disclose additional details in a subsequent blog.
Additionally, the devs hinted at adjustments to opponent and task complexity. The spawn patterns of AI foes will no longer overwhelm squads, and improvements have been made to improve their accuracy at long range.
The scaled mission difficulty makes it simpler to open the second insured weapon slot and following slots. In addition to Building 21 and Al Mazrah, Activision has revealed a third Exclusion Zone for Season 2.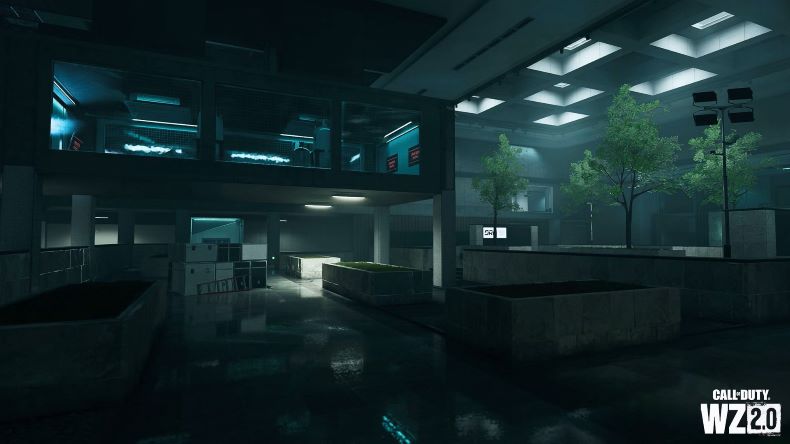 Early Season 2 Patch Notes for DMZ
Here is everything we currently know about Season 2 of DMZ.
Battle Tuning
The AI in DMZ were difficult in Season 01, but the increase in difficulty was frequently abrupt, leaving some players feeling overpowered. With the introduction of Season 02, we made a lot of balance adjustments to alter the kinds of AI that spawn, the quantity of AI that spawns, the accuracy of AI at range, and much more. All of these ought to create a difficult but manageable playing environment that nonetheless calls for respect from players toward enemy combatants in the DMZ.
Points for Spawn
Based on gameplay statistics, we are adjusting some of the infill spots across Al Mazrah for a better early match experience. It's not the best experience to begin when your squad feels alone or where there aren't many loot and contract opportunities. These adjustments ought to enhance spawn spots across the mode.
Adjusting the Mission Difficulty
Data and comments confirmed that many players found the Faction Mission difficulty ramp extremely aggressive, and the demanding scale ultimately made it exceedingly impossible to acquire the second Insured Weapon Slot (completing all Tier 3 Missions) in Season 01. As the Tiers advance, we have modified the overall scaling of mission difficulty. Even the most skilled Operator will find it difficult to complete later-tier missions. Still, we think giving all Players easier access to an extra insured slot would improve their situation overall.
Crashes
We know that crashes can be particularly detrimental in the DMZ if you lose your belongings and contraband weapons. For Season 02, fixing these problems is a top priority, and we're dedicated to more stability. Watch this space for further information.
Seasonal Update
Season 02 will feature brand-new missions, a reset of your contraband and key inventories and a refresh of your existing Faction task progress. In an upcoming blog post, we will detail all you need to know about DMZ in advance of Season 2.
Locations
Players will now have a third choice while deploying in the DMZ, thanks to the new Exclusion Zone available in Season 2. You can get new tasks via the Faction Mission Refresh that take you to certain locations, like Building 21. We advise you to prepare for infiltration initially, along with your squad.