GTA Online players suspect that they may have had access to the official GTA 6 theme tune all along, due to a covert teaser that someone may have recently spotted on an arcade machine that was not aware.
Besides the historic GTA 6 leak from last year, official information on the follow-up has been well-guarded. Millions of fans worldwide are eager for any tidbit of information because Rockstar has done nothing but confirm its existence.
As a result, many speculations have been pointing to potential easter eggs over the years. Players have been stumbling around for a while, speculating on everything from the geography to several in-game cues. But now, due to some astute GTA Online players, we might have one of the most apparent indications regarding GTA 6 ever.
Possible GTA 6 theme tune discovered by players in GTA Online arcade game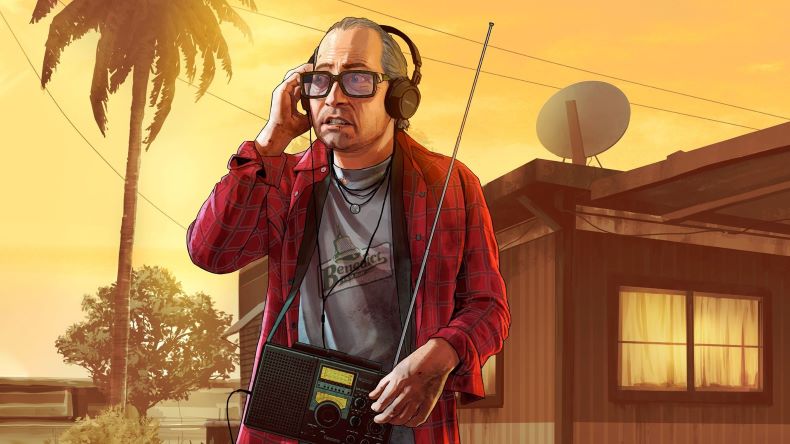 While the Race and Chase arcade games have been a feature of GTA Online for a while, fans have just recently become aware of a specific aspect that has been hiding in plain sight. Players can find a level called "LS Nights" by searching through the game's interface, as Reddit user "xDevious_" initially pointed out. Consequently, this level in Los Santos has its background music, which is also curiously recognizable.
This song fits the recognizable "Welcome to Los Santos" theme from Grand Theft Auto V by slowing down to 0.75x speed. A song that has become synonymous with the best-selling game is the primary theme. Let's get our first genuine hint of the GTA 6 theme by applying the same reasoning to another song in the arcade game Race and Chase. Undoubtedly, it appears feasible.
We may hear a new soundtrack by choosing the "Vice Lights" level, which is a tribute to Vice City, a place we'll probably visit in the upcoming GTA game. Several others are sure that's our first hearing of the forthcoming GTA 6 theme tune after slowing it down to 0.75x speed.
One of the players said, "Really excellent observation." Another person jumped in, saying, "Holy cow, this is pretty brilliant thinking." It sounds beautiful if it is the topic. awesome discovery
The new song has fans' support, as researchers to find it. For now, it's important to take everything with a grain of salt, but as GTA 6 draws near, this may serve as a good indication of what to anticipate. If the rumor is correct and this turns out to be the GTA 6 theme, the easter egg has likely been lying in GTA Online for a while. Who knows what else could be in Los Santos waiting to be discovered?