Upset Takes Center Stage: Vitality's Roster Changes for LEC Winter 2023 Split
In 2022, the community recognized Upset as one of the top ADCs in Europe. However, in 2023, he still needed to secure a starting position. With the announcement that he will take Neon's place on Vitality, that has now changed. In the LEC Winter 2023 Split, Vitality got off to a good start. With a final record of 7-2, they took the first position in the regular season rankings. This marked a considerable improvement over Vitality's previous season.
The club wouldn't do as well in the playoffs, though. They were following a 2-1 victory over Team Heretics, and Vitality's performance plummeted as they failed to win competitive games in their subsequent two BO3s. Vitality is switching rosters to bring Elias 'Upset' Lipp to the bot lane. They hope to capture Upset off the bench as he was hailed as one of the top ADCs in Europe during his time at Fnatic.
Upset apparently joins Vitality to replace Neon
Since Upset joined Fnatic two years ago, there has been plenty of controversy during that time. Due to missing MSI in 2021 and Fnatic reportedly not practicing before Worlds 2022, this ADC has yet to have the opportunity to exhibit his full potential on a global scale.
When Winter 2023 ended in tragedy, Vitality aimed to alter that by signing this guy and allowing him to reinvigorate his club. After then, Upset declared that he would join Vitality as their initial ADC. He's going directly into the spotlight because bot lane is so crucial to the current League of Legends meta. Since he has a proven track record in the LEC. Vitality is once again considered one of the area's strongest teams.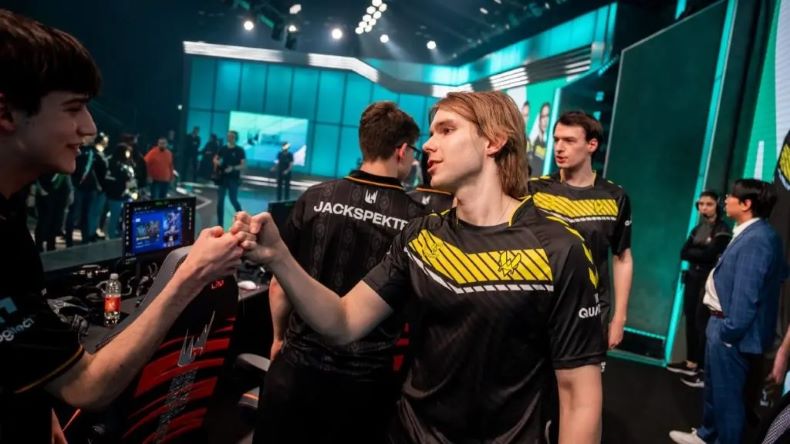 Where Mat 'Neon' Jakubk will wind up is still a mystery. Roster adjustments are more difficult now because the LEC has a different timetable than any other league in the world. You would have to either take a player from an existing roster or go fishing in the free-agent pool if you wanted to sign a player from a different team.
If these rumors are accurate, it benefits Vitality in their effort to sign Upset but casts Neon's future in doubt. It remains to be seen if he can secure a berth on the current roster and carry on competing.