Sons of the Forest: PC Release and Availability on Xbox Game Pass
Are there any plans to add Sons of the Forest to the Xbox Game Pass library, considering the game's release is just around the corner? You can find the required information in our convenient handbook.
Soon, PC gamers will have the opportunity to play Sons of the Forest, the sequel to the 2014 released survivor horror game. The predecessor, The Forest, has garnered widespread popularity and is currently one of Steam's most played survival games.
After the players of The Forest are left hanging at the end of that game's tale, this game picks up where it left off. Sons of the Forest heralds the beginning of a new trip full of jump scares and horror throughout the experience. The improvement of textures and graphics makes the game look more realistic.
Will there be an Xbox Game Pass version of the game once it becomes available, given that it is almost ready for release? Let's find out.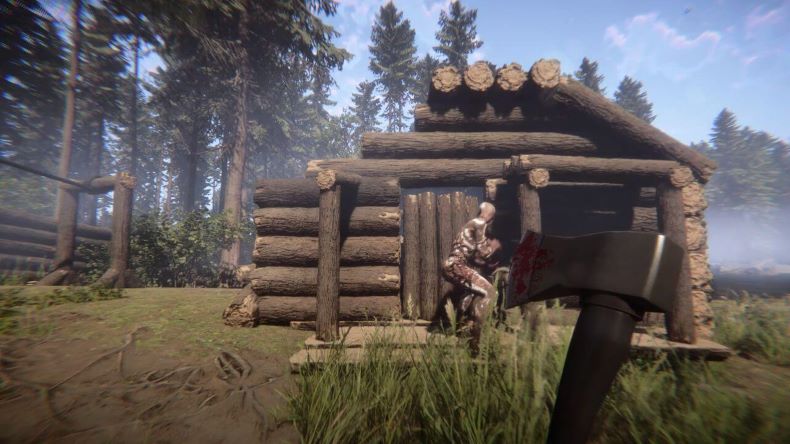 Do players need Xbox Game Pass to play Sons of the Forest?
Unfortunately, there is no indication that the game will arrive on Xbox Game Pass. As of now, the video game is only accessible on PC platform and Steam distributes it.
The Forest was not accessible on Xbox platforms, but eventually became available on PlayStation 4 platform. Due to this, it's highly unlikely that Sons of the Forest will ever become available on Xbox platforms or through Xbox Game Pass service.
On February 23, 2023, Sons of the Forest will be available for personal computers across the globe.
That wraps up everything there is to know about the co-op mode in Sons of the Forest, so there you have it. Make it a habit to visit our gaming section regularly to ensure that you are aware of all the most recent information and updates.
However, fans of the game and Xbox Game Pass subscribers shouldn't lose hope yet. The Forest has already shown that a game can change platforms over time, and it's possible that Sons of the Forest could follow suit. Until then, PC players can look forward to the official release of the co-op mode in Sons of the Forest and experience the terror and excitement of the game with their friends.
Explore the biggest upcoming releases by visiting our pages showcasing some of the most eagerly awaited games that have been revealed.
Apex Legends | Overwatch | League of Legends | Pokemon | Call of Duty | Fortnite