Sakin MG38: The New LMG King for Warzone 2 According to WhosImmortal
WhosImmortal, a Call of Duty content creator on YouTube, disclosed which light machine gun will replace the RPK in Warzone 2 if a nerf is implemented in Season 2. Expert WhosImmortal declares the RPK as "by a long shot the best weapon right now" in Warzone 2 due to its manageable recoil and deadly time-to-kill speed. According to WZ Ranked, the RPK has an astounding pick rate of 18.2%, while the TAQ-V comes in second place with a selection rate of 12.3%.
We gave an explanation as to why the RPK is the finest weapon in Warzone 2, as well as a ranking of the top five weapons in the game. Having said all of that, there is no weapon that can remain at the top forever. Every Call of Duty seasonal update also includes adjustments to the game's weapon balance.
Prepare for the worst, hope for the best: With RPK's potential nerf, Activision's delay of Season 2 is the perfect time to level up a replacement weapon.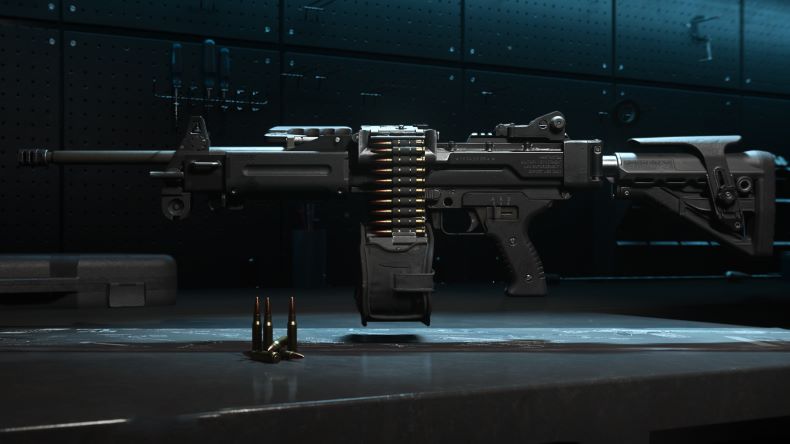 WhosImmortal Has Crowned a New LMG King For Warzone 2
WhosImmortal, anticipating an RPK nerf, compiled a list of potential substitutes. The YouTuber examined the TTK speeds of various firearms, including the TAQ 56, Kastov 762, RPK, and Sakin MG38. The TAQ-56 and Kastov 762 were eliminated from consideration due to their slower TTK speeds, leaving just the Sakin MG38 and the Rapp H.
The RAPP H is superior to the Sakin in both close- and long-range combat; yet, the Sakin is a more well-rounded choice because its recoil is more difficult to control. According to WhosImmortal, "The Sakin is one of the simpler LMGS to operate, has amazing control, and I truly enjoy using it."
Here is the Sakin MG38 loadout that WhosImmortal uses, complete with the attachment settings provided.
Muzzle: DX90 Kastovia (-0.90 Weight, +0.65 Length)
Barrel: Series Barrel Bruen Silver (+0.32 Weight, +0.31 Length)
Underbarrel: FTAC Ripper 56 (+0.49 Weight, +0.21 Inches)
Rear Grip: Bruen G35 Grip Wrap (+0.71 weight, +0.25 Width)
Optic: AIM OP-V4 (-1.65 Eye Position, -0.59 Weight)
This YouTuber focuses on increasing the effectiveness of the weapon in long-range engagements while also minimizing its recoil at those distances.
"The operation of this item couldn't be simpler. It doesn't make a difference how far away you are—40 meters, 80 meters, or 120 meters—it has minimal recoil. You are going to have the ability to cook with this thing; it is without a doubt an excellent choice for long-range use.