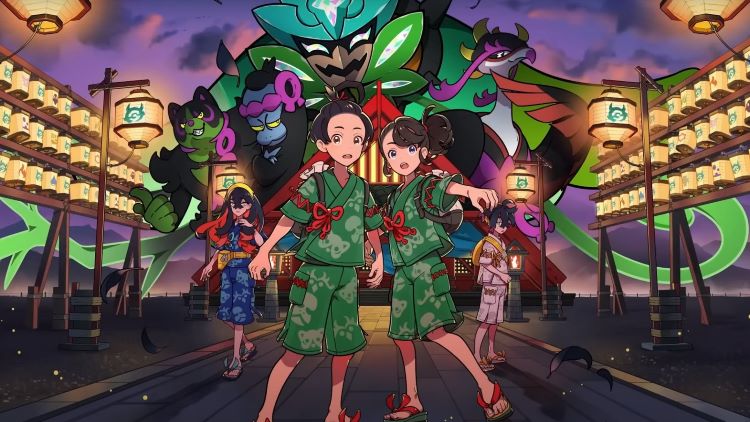 Players of Pokemon Scarlet and Pokemon Violet now have something to look forward to: the new Area Zero DLC Expansion Passes were made public at the 2023 Pokémon Day Gifts. The downloadable content will provide additional opportunities to investigate the Paldea Area.
Since their release in November 2022, Pokemon Scarlet and Violet have been played to completion by many players. This includes both the primary story arcs and the post-game activities. Despite the fact that the Tera Raid events that take place every weekend present a new set of challenges, many players are eager to begin their next journey in the Paldea zone.
Following the hugely successful release of downloadable content for Generation 8's Sword & Shield, fans of the Pokemon brand have been holding out hope that Scarlet & Violet will receive a similar announcement. Fans have speculated about everything, from returning to the Kanto area to reinstating the Mega Evolution gameplay mechanism, as rumors and hypotheses have spread like wildfire throughout social media platforms.
The 2023 episode of Pokemon Presents, which aired on Monday, February 27, allowed the fans to obtain the answer they had been waiting for.
Pokemon Presents reveal the Scarlet and Violet downloadable content
The Secret Treasure of Area Zero is the name of a downloadable content pack that will soon be available for purchase, as stated in an announcement posted on the official Pokemon channel on YouTube. In the autumn of 2023, the downloadable content "The Teal Mask" will become available, followed by "The Indigo Disk" in the winter of 2023.
In each segment of the game, the Paldea Pokedex will receive the addition of extinct species. Players will also have the opportunity to battle two new Legendaries known as Terapagos and Ogerpon. In addition, if users pre-order the DLC Expansion Pass, they will receive additional uniform sets as well as a unique Hisuian Zoroark code. The date of February 27, 2023 will mark the beginning of preorders for the DLC Expansion Pass.
Fans of Pokemon will have the opportunity to experience new facets of the Paldea region thanks to the new Pokemon Scarlet & Violet downloadable content (DLC), which will also add new challenges and adventures to the overall narrative of the Gen 9 games.