MLB The Show 23 Not Coming to PC This Year, Early Access and Platform Availability Details
MLB The Show 23 has at long last arrived, and players are beginning to arrive for the start of the new baseball season. The following provides all the information pertinent to the availability of the game on personal computers (PCs).
The most recent installment in the video game franchise introduces a new game mode called Storylines. As well as new players to represent legend cards in the Diamond Dynasty mode and a lot more. Baseball fans everywhere rejoiced in 2021 when it was announced that MLB The Show would no longer be a PlayStation-only title. PC gamers were left in the dark as San Diego Studio opened its doors to Xbox and Nintendo Switch players. Xbox and Nintendo Switch users were the only ones to receive this news.
When MLB The Show 22 came around, PC players once again had the impression that they were being ignored. Members of the community shifted their attention to MLB The Show 23. In the hopes that this would be the year it finally paid off for them.
Is there a Computer version of MLB The Show 23?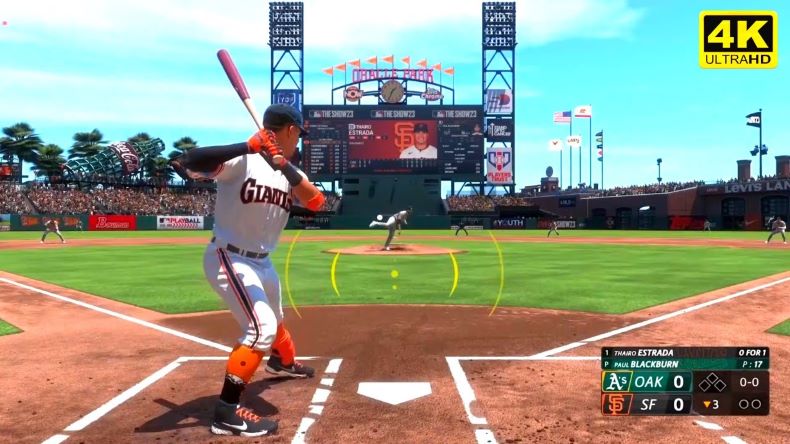 MLB This year, The Show 23 will not be available on personal computers. PC gamers will be forced to sit on the sidelines for yet another year as they watch the action unfold on other platforms.
You can play MLB The Show 23 on all of the following platforms, which are listed in their entirety below.
Xbox One
Xbox Series S
Xbox Series X
Nintendo Switch
PlayStation 4
PlayStation 5
Even if you subscribe to Xbox Game Pass Ultimate, you'll be able to play MLB The Show 23 on your personal computer, but the experience won't be as good as it would be with a full port.
MLB On March 24, early access to The Show 23 was made available to players who had previously made a purchase of the Digital Deluxe Edition, Captain Edition, or Next Generation Edition. The Standard Edition will be available starting on March 28.