Meet Kaveh: The Dendro Architect from Sumeru in Genshin Impact
In the most recent Genshin Impact leaks, information on Kaveh, a character appearing in a future update, has been revealed. While Kaveh's data has been very scant, several Travelers have revealed facts about his in-game appearance and Vision.
The 3.4 updates have kept players busy preparing Primogems for the Hu Tao and Yelan banner replays. Kaveh's character hub, however, includes all the information you require if you want to sneak peek at him before his official introduction.
Is there a window for the Kaveh release?
HoYoverse hasn't officially announced a Kaveh release date as of this writing. However, files about the character's scarcity were discovered by leakers in the Genshin Impact 3.6 beta. Also, Kaveh is a 4-star unit, according to a commenter on the Genshin Impact leaks Reddit page.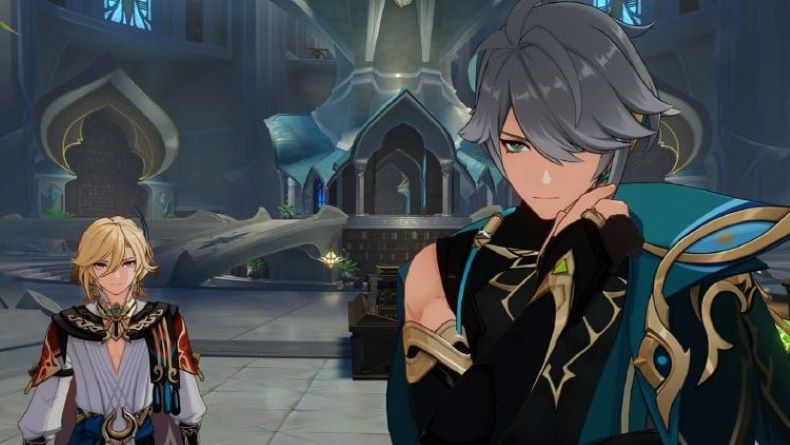 Although it's not yet known if Kaveh will be a 4-star support or 4-star DPS character, he'll probably be released simultaneously with the 3.6 updates. This suggests that he might debut alongside Baizhu, one of the future Major characters in the game. As always, as soon as we learn more about Kaveh's Genshin Impact release date, we'll update this area.
Kaveh from Genshin Impact: Who is He?
HoYoverse released some official Kaveh promo material on February 24, 2023. Their tweet describes Kaveh as a great architect from the Sumeru region who wields a Dendro. Also, He is one of the most well-known individuals in the field and is called the Light of Kshahrewar.
Kaveh is an architect who created the "magnificent Palace of Alcazarzaray," per Nilou's in-game description. Kaveh is mentioned by Tighnari as well, who claims that "the Palace of Alcazarzaray is his magnum masterpiece." He even requested Tighnari's recommendations for appropriate ornamental plants during the initial planning.
The Dendro bow user claims that after the palace was finished, Kaveh also wound up deeply in debt. Tighnari doesn't know "whether [it's] a blessing or a curse" that Alhaitham is "helping out" by allowing him to stay at his house as a result of this debt.
Abilities of Kaveh in the Genshin Impact
Kaveh is a Dendro user, which is the only aspect of his skills that HoYoverse has established. Information about Kaveh's capabilities in Genshin Impact has yet to be leaked. As the 3.6 release date approaches, more information will probably come out in the upcoming month. You now know everything there is to know about Kaveh from Genshin Impact. For all the most recent information, visit our Genshin Impact page.