6 Best Games Like Subnautica That You Should Dive In!
Exploring the deep and dangerous seas of planet 4546B, while slow and time-taking, is a visual treat. And trying to survive that alien ocean brings a blood rush that only a few games can. Although the studio tried, Subnautica: Below Zero felt more like a DLC than a sequel.
And since you're here, it looks like you're done with both.
Luckily, there are plenty more underwater open-world survival games like Subnautica to try. Whether you're on Xbox or PlayStation, there's something for everyone here, including Nintendo Switch. But the real winners are PC gamers – every game on this list is available to play on Windows PC.
6. No Man's Sky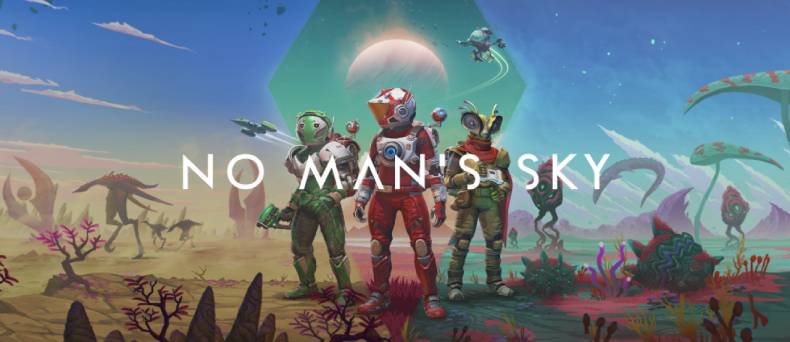 Release Date: August 9, 2016
Developer: Hello Games
Platforms: Xbox One, Xbox Series S/X, PlayStation 4, PlayStation 5, Windows, Mac, Nintendo Switch
Let's start off in the sky, and then we'll nose-dive into the depths of the sea.
Think of No Man's Sky as Subnautica in space. In Subnautica, players explore and survive the depths of the sea, and in No Man's Sky players need to do the same but in the dark, void Space.
From discovering new species to exploring new planets and collecting resources to survive, Subnautica players will feel right at home playing No Man's Sky.
And if you've avoided the game based on initial reviews, it's been fixed- thanks to the multiple updates post-release.
5. Stranded Deep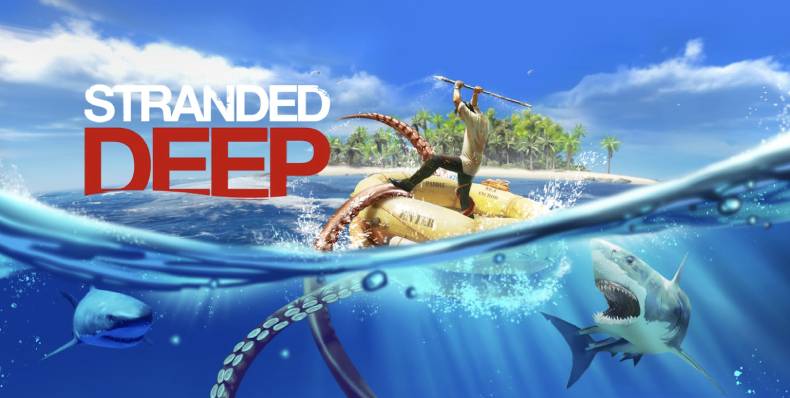 Release Date: August 11, 2022
Developer: Beam Team Games
Platforms: Xbox One, PlayStation 4, Windows, Mac, Linux
We've landed on earth, but not so safely.
Standard Deep is another one of those Subnautica-like games where players stay afloat instead of reaching for the depths.
Players are dropped on a deserted island right in the middle of the Pacific Ocean. And then it's back to the basics- find resources, build shelter, and try to survive the harsh environments the best way you can.
It's just like any other sandbox survival game, but it feels a lot more immersive and real- and here's a little example. You must purify the water you find to make it drinkable. Countless other tiny things like this magnify the realism of this water-based survival video game.
4. Raft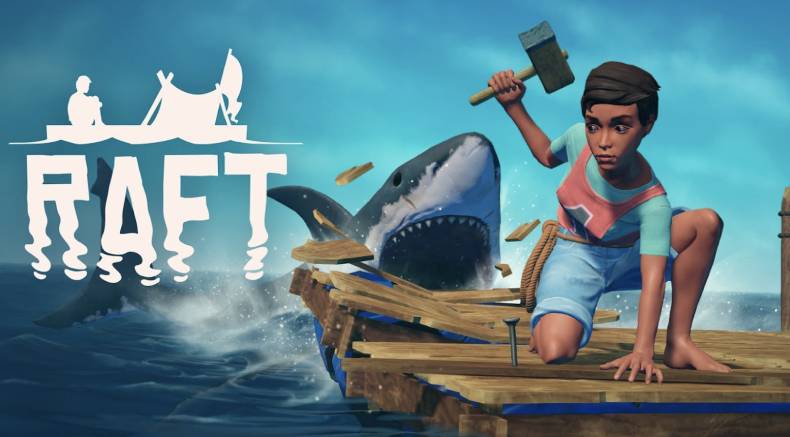 Release Date: June 20, 2022
Developer: Redbeet Interactive
Platforms: Windows
Avoiding games in Early Access is understandable, but this is one you should consider.
Raft is an open-world survival game where the player needs to survive the unforgiving sea. You can go at it alone or team up with friends using the multiplayer mode.
The game starts with players stranded on a wooden raft in the middle of the ocean, and the goal is to survive- survive hunger, survive shark attacks, and survive the everchanging weather at sea.
You'll have to scavenge sunken ships and explore the nearby islands to find resources, strengthen your Raft, and increase your chances of survival.
While the visuals and gameplay are far inferior to what Subnautica offers, the game has a unique feel to it. The only thing it lacks is console support, which might come with the full version.
3. Escape The Pacific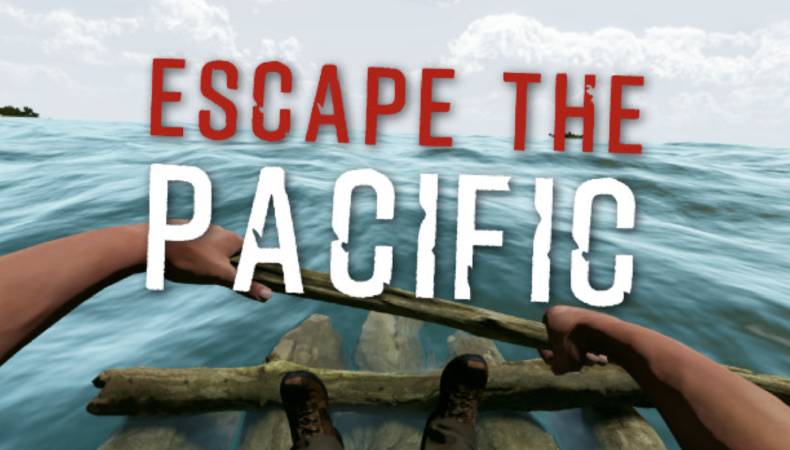 Release Date: February 23, 2018
Developer: Gamers4Gamers Team
Platforms: Windows
We're really spoiling PC gamers here, aren't we? But it is what it is.
Escape the Pacific is one of the best survival games like Subnautica. Forget everything you think you know about sandbox mechanics because the Gamers4Gamers Team put a living and breathing Pacific into their game.
Players will not only need to learn skills but also keep practicing them, or they will lose them. Lighting a fire, carving tools, navigating the sea– everything is as realistic as it can be.
If you're looking to put your survival skills to the test, try to Escape the Pacific. Many have tried and failed. But, on a serious note, you will not and can not escape because escaping isn't implemented. All you can do is survive one day at a time.
Buy Escape the Pacific on Steam
2. Aquanox Deep Descent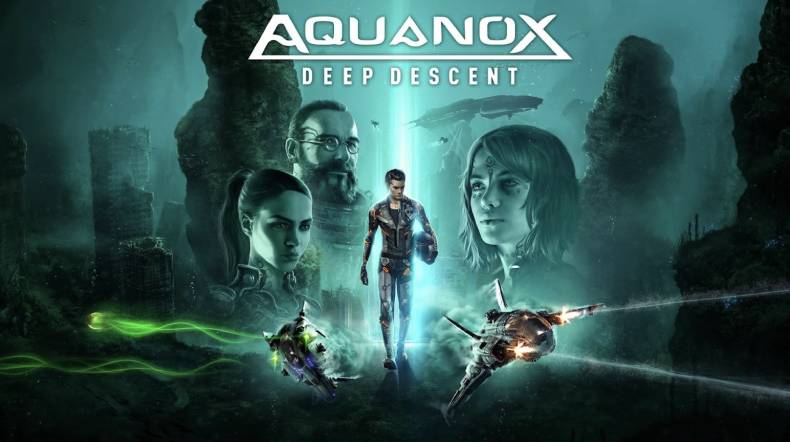 Release Date: October 16, 2020
Developer: Digital Arrow
Platforms: Xbox One, PlayStation 4, Windows, Mac
Finally, we're underwater, and now we'll stay there. But this time we're not trying to survive, we're trying to win.
Aquanox Deep Descent is set in a post-apocalyptic world where humanity has migrated underwater after eating up all the resources on the land. Players get to pilot combat-special submarines to raid the deepest trenches and fight other raiders to death.
Yes, this is a first-person shooter where you can have 1v1 battles in single-player or 6v6 in co-op Team Deathmatches. And all the action happens in stunningly realistic oceans that won't let you miss planet 4546B.
1. Abzu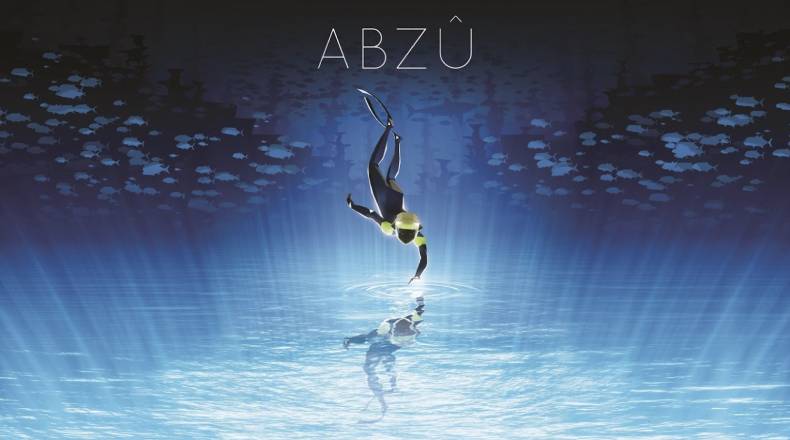 Release Date: August 2, 2016
Developer: Giant Squid Studios
Platforms: Xbox One, PlayStation 4, Windows, Nintendo Switch, Amazon Luna
If it's stunning visuals and deep-sea exploration you seek minus the threats of man-eating creatures, Abzu is the one you want to buy.
This single-player adventure RPG is about bringing the ocean back to life by defeating an unnatural force that is draining the ocean's energy and the creatures within.
But, there's no hurry.
While a great white shark will guide the players, you can ditch the main story and explore underwater caves and floating islands. Another great thing about Abzu is that players get to ride the giant marine life, without the fear of them chomping on their skulls.
And that brings our short but versatile list of games like Subnautica to a close.
Not all the games are underwater, and neither are all survival, but all of them are entertaining in more ways than one. But if you only want to try one, ditch the seas and try No Man's Sky.