8 Best Games Like Skyrim To Ditch Dragonborn For
Don't feel bad if you're thinking of ditching The Elder Scrolls V: Skyrim, Bethesda had it coming for not giving us The Elder Scrolls VI. Ever since Skyrim came out in November 2011, fans only demanded one thing- a sequel.
Ok, there was a lot of playable content, and the 3 DLCs kept the game fresh, but now the devs are stretching it.
And even if you targeted 100% completion, you'll be done before The Elder Scrolls VI comes out. So, it's better to find and play more open-world games like Skyrim than roam around aimlessly in the same world.
Best Games Like Skyrim For Xbox, PS, & PC
8. Dragon Age: Inquisition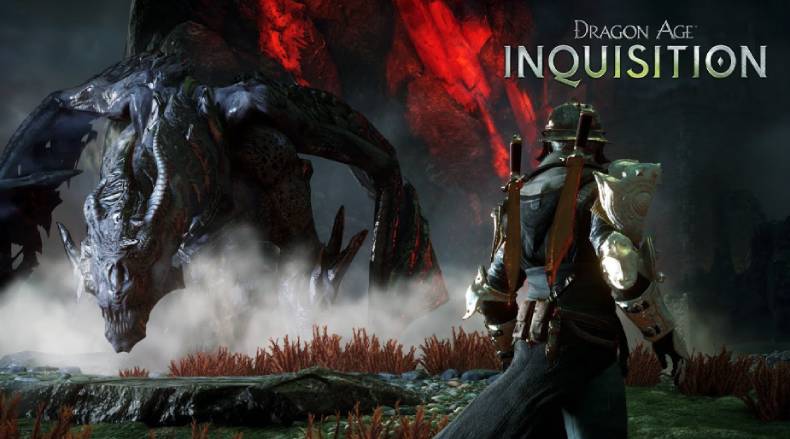 Release Date: November 18, 2014
Developer: BioWare
Platforms: Xbox 360, Xbox One, PlayStation 3, PlayStation 4, Windows
The Dragon Age series might have peaked with Dragon Age: Origins, but Inquisition gets hailed as one of the greatest medieval RPGs.
Post a war between Templars and Mages, Dragon Age: Inquisition puts the players in the middle of a world riddled with demons of all shapes and sizes. These creatures enter the world through Rifts(intergalactic gateways), and the MC is the only one capable of closing them.
Fight demons and dragons to protect the land of Thedas as the Chosen One- much like Dragonborn from Skyrim.
7. Demon's Souls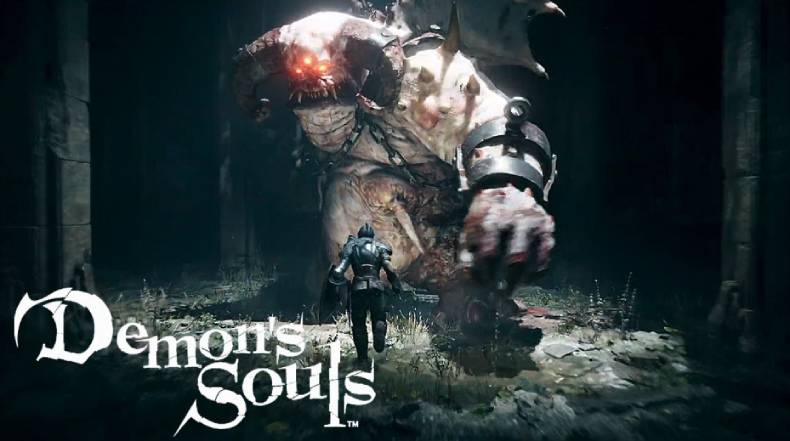 Release Date: November 19, 2020
Developer: Bluepoint Games
Platforms: PlayStation 5
There's something satisfying about unearthing hidden gems, and open-world fans did exactly that with Demon's Souls. While Demon's Soul tanked when it got released in Japan, gamers from the rest of the world lapped it up.
Set in Bolteria, Demon's Souls pits the players against demons controlled by an ancient force called the Old One. Players must master swords and sorcery to fight demons in the fog and send the Old One back to the depths.
While Bolteria is nowhere close to Tamriel, its harrowing visuals make Demon's Souls that much more engaging and addictive.
The only thing we didn't like is that it's a PlayStation 5 exclusive because it's a Sony property.
6. Kingdoms of Amalur: Re-Reckoning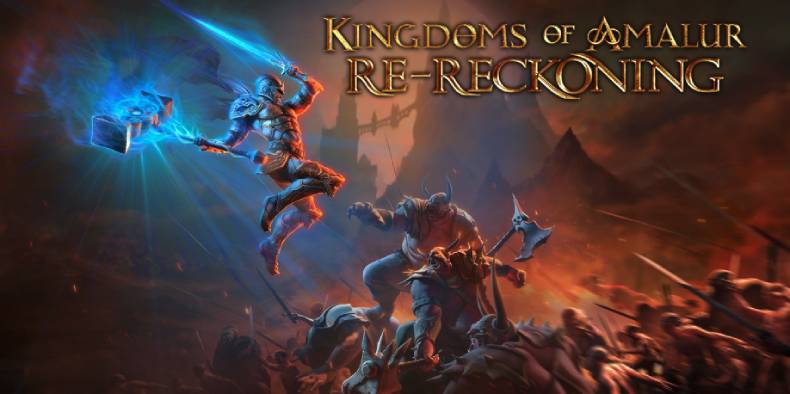 Release Date: September 8, 2020
Developer: Kaiko
Platforms: Xbox One, PlayStation 4, Nintendo Switch
Vibrant cities, dangerous dungeons, and grim forests pretty much define this open-world fantasy game.
Oh, and almost forgot.
There's immortality at play here too.
5 regions to explore, 4 races to choose your character from, and 3 roles to master– Kingdoms of Amalur is an extensive medieval RPG that you won't finish anytime soon.
It's also one of the few Skyrim-like games you can play on older Xbox and PS consoles; get the original Kingdoms of Amalur: Reckoning, published by EA.
5. The Witcher 3: Wild Hunt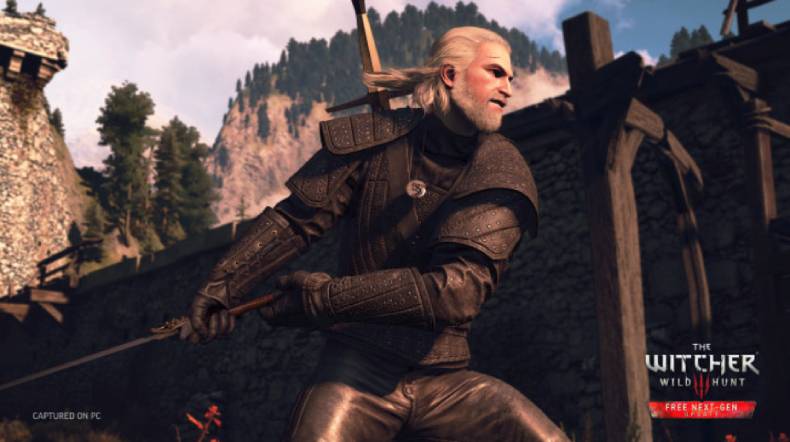 Release Date: May 19, 2015
Developer: CD Projekt
Platforms: Xbox One, Xbox Series S/X, PlayStation 4, PlayStation 5, Windows, Nintendo Switch
How about trying something more seasoned, mature, and a dab more difficult?
Much like Skyrim, The Witcher 3: Wild Hunt is an action RPG. But unlike Skyrim, the 3rd Witcher game is much more story-driven and doesn't focus as much on side quests. However, that doesn't make the game any shorter or easier.
And the complex combat system only adds to the difficulty. Coming from a hack-and-slash Skyrim, you'll have to learn to control the swords, crossbows, and magic of Geralt of Rivia, a.k.a. The Witcher.
One of the best games like Skyrim on Switch right now.
4. Greedfall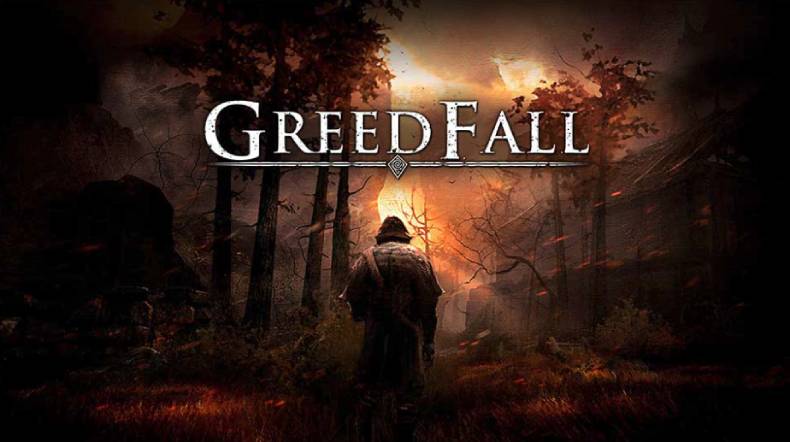 Release Date: September 10, 2019
Developer: Spiders
Platforms: Xbox One, Xbox Series S/X, PlayStation 4, PlayStation 5, Windows
Turn into a 17th-century colonizer, fight off monsters, make allies, and find a cure for a whole country as you step onto a newly discovered island. And while looking for the cure, players get to explore Teer Fradee- a mystical island full of different clans and creatures.
While you won't miss the open world of Skyrim, you will have to learn the combat system that's far more advanced than Skyrim's. There are loads of weapons to master and an element of stealth in certain missions that require laser-sharp focus.
Your actions and choices will greatly affect the ending of Greedfall, but the good thing is, there's no perfect ending.
3. The Elder Scrolls Online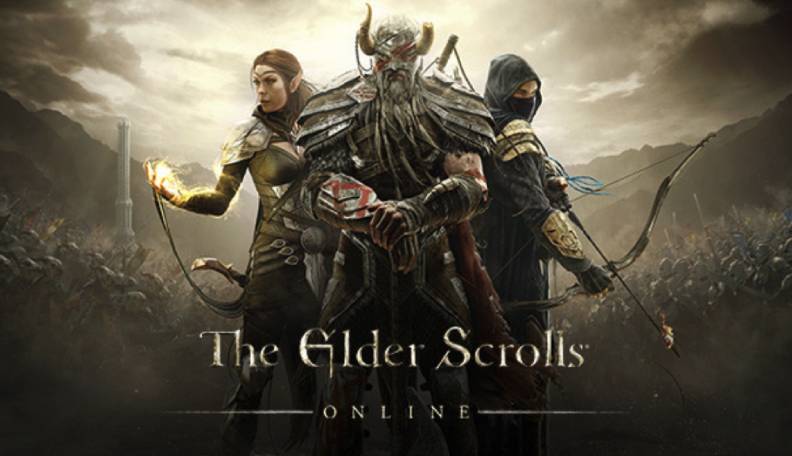 Release Date: April 4, 2014
Developer: ZeniMax Online Studios
Platforms: Xbox One, Xbox Series S/X, PlayStation 4, PlayStation 5, Windows, Mac
Ever wished to explore the Tamriel continent along with your friends? Now you can, with The Elder Scrolls Online.
ESO is set on Tamriel, but this one is a bit different from the one you're familiar with. The Tamriel of ESO is 1,000 years younger than the Tamriel of Skyrim. So, although the experience is similar, the world is not. This MMORPG also has 10 races, 6 character classes, and all the skills from the OGs, but better!
With PvE, PVP, dungeon raiding, crafting, and tons more to do, Elder Scrolls Online is a must-try for fans of the series who wish Skyrim was multiplayer.
2. Middle-Earth: Shadow of War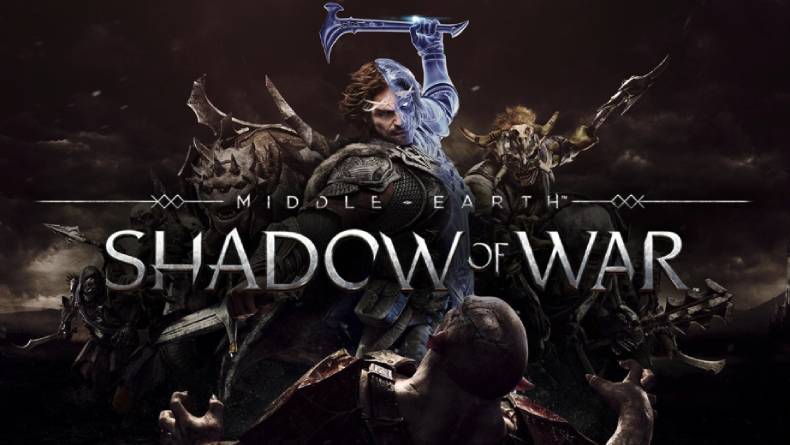 Release Date: September 27, 2017
Developer: Monolith Productions, IUGO
Platforms: Xbox One, PlayStation 4, Windows
Everyone was excited about Middle-Earth: Shadow of War after playing one of the best games set in J.R.R. Tolkien's Middle-earth, Middle-Earth: Shadow of Mordor. And although the game was good, the microtransactions put off fans of the series.
Thankfully, the devs removed the microtransactions, and the experience got 100x better.
While it has everything you would want in an open-world action RPG, the game supersedes most because of its Nemesis System. As the game progresses and you fight countless orcs, one of those orcs will become your nemesis– exactly like Azog the Defiler was for Thorin Oakenshield in the Hobbit Trilogy.
1. Elden Ring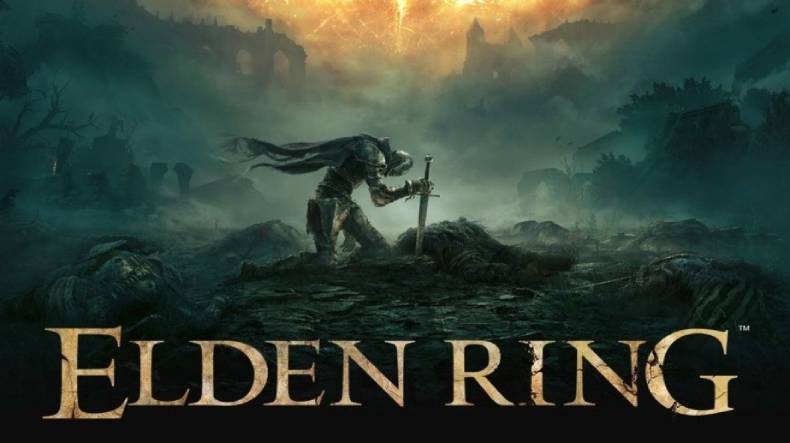 Release Date: February 25, 2022
Developer: FromSoftware
Platforms: Xbox One, Xbox Series S/X, PlayStation 4, PlayStation 5, Windows
If you're looking for a great story, you won't find a better medieval action RPG than Elden Ring. After all, it's co-written by George R.R. Martin.
In PvE mode, players face demigods who rule over the 6 different districts of Lands Between. And if it all seems too challenging to do alone, you can always invite some friends along for help because Elden Ring offers multiplayer gameplay too.
The game also has plenty to do for players only interested in open-world exploration, and Tamriel isn't better than Lands Between.
Get Elden Rings
And that's all the best games like Skyrim that are as rewarding and enjoyable as Skyrim. But if you want to stick to Skyrim, installing some Skyrim mods can freshen things up.