Call of Duty League Reportedly Signs Exclusive Streaming Deal with YouTube for 2023/24 Season
According to the source, the Call of Duty League (CDL) is on the verge of finalizing a new agreement to stream matches exclusively on YouTube, starting from the 2023/24 season. Previously, CDL matches were streamed on both Twitch and YouTube during the Modern Warfare II season. The league started with Twitch exclusivity before broadcasting on both platforms to maximize viewership.
After the three-year exclusivity period with YouTube ended, the CDL failed to secure a deal with either platform. However, since then, the league has achieved record viewership numbers, achieving over 330k peak viewers during Major 3, thanks in part to co-streams from famous Call of Duty personalities like Thomas 'ZooMaa' Paparatto and Seth 'Scump' Abner. Despite facing backlash from fans, players, and franchise executives when rumors about the YouTube deal surfaced, it has been reported that the agreement is almost done.
Why Is Youtube Exclusive Necessary?
According to insider information, the Call of Duty League will have exclusive streaming rights on YouTube for two years, starting from the Modern Warfare III season in 2023/24. One of the reasons behind this exclusive deal is related to a decision by Activision Blizzard to waive "outstanding entry fees" for the Toronto Defiant Overwatch League team (which also owns the Toronto Ultra CDL team). This waiver is expected to extend to the other Overwatch League teams, and CDL teams may request similar arrangements to alleviate their outstanding entry fees.
As teams have been unable to pay their agreed entry fees due to the global health crisis since 2020, the YouTube exclusivity deal becomes crucial for Activision Blizzard to recover the lost revenue, which amounts to over $100 million in waived fees.
CDL Watch Party Updates
However, the exclusivity deal raises questions about the popular watch parties hosted by top personalities like Scump and ZooMaa. These co-streams attract many viewers, often surpassing the official Call of Duty Twitch channel during matches. It remains to be seen how these personalities, which contribute to the product's viewership, will be impacted if they cannot effectively co-stream matches.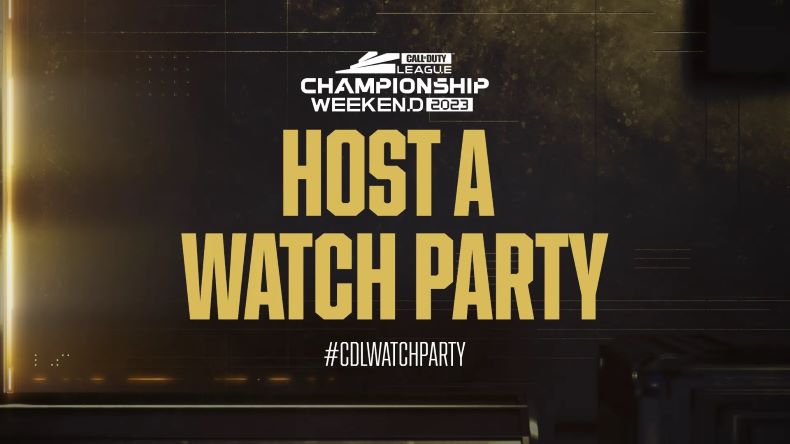 While the exact details of the exclusivity deal have yet to be discovered, previous reports mentioned a $160 million valuation over three years for YouTube to stream both the Overwatch League and Call of Duty League. Although there is still a possibility of changes before the start of the next season, multiple sources have confirmed that YouTube exclusivity is indeed happening. A meeting between Activision and CDL franchise owners during Championship Weekend in Vegas may shed more light on the situation.