Amidst rumors that China may soon have its league, the Chinese giants TYLOO have announced their new lineup for the Valorant competitive competition.
TYLOO shared a video of a picture shoot with the new Valorant lineup on the Chinese social media network Weibo. The new roster contains only two of the players that participated under the organization's banner in the FGC Valorant Invitational Act 3 in July 2022: 'Vayne' and 'WEIRDO.'
Former Tales of Eastern teammates Pengzhi 'COLDFISH' Xiang and Shi 'K1te' Yuquan. Also, 'Yiyee' and 'TryTryz,' have joined TYLOO as new members of the organization's squad.
Rumors about a forthcoming Chinese Valorant league surfaced, prompting the announcement. The league is expected to be established after the game's formal release in the nation. Tencent, through its esports subsidiary TJ Sports established with Riot Games in 2019. They reportedly held discussions with top Chinese esports players about setting up a competition. This is according to a February 8th report published by Bloomberg. Tencent will reportedly be in charge of operating the league.
The article states that the league could start as early as the summer and predicts the participation of most of China's prominent esports groups. Riot Games has extended an invitation to EDward Gaming and FunPlus Phoenix to take part in the next VCT LOCK/IN competition that will take place in Sao Paulo.
TYLOO's extensive past in the game of Counter-Strike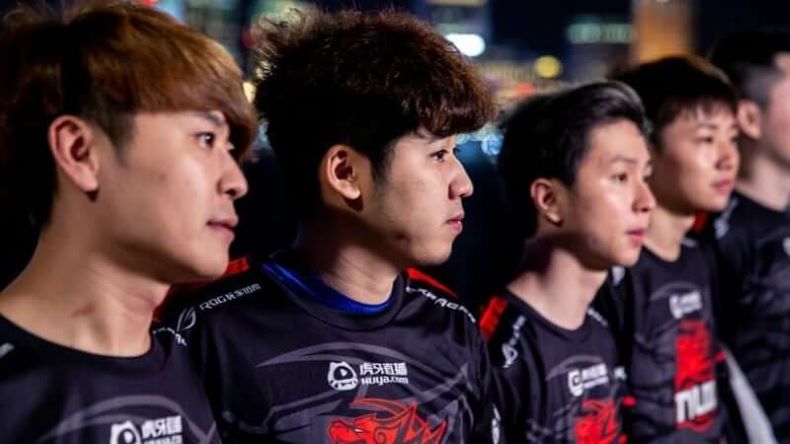 TYLOO has been one of the most dominant powers in the Asian Counter-Strike for over a decade. They impacted the field even before CS:GO was released, and they continue to dominate.
TYLOO was able to qualify for four consecutive Majors between 2018 and 2021. However, the team was only successful in advancing past the first stage of competition once, and that was at the FACEIT Major London.
However, the Mongolian side IHC has emerged as Asia's top team and has secured, along with the Australian club Renegades/Grayhound, APAC's slot at PGL Major Antwerp and IEM Rio. This has made it difficult for TYLOO to find success in the past year.
TYLOO Valorant roster:
'Vayne'
'Yiyee'
'WEIRDO'
Pengzhi 'COLDFISH' Xiang
Shi "K1te" Yuquan
'TryTryz'