Mid Laner Lee "Scout" Ye-chan Leaves EDward Gaming to Join LNG Esports
Lee "Scout" Ye-chan, a legendary mid laner for EDward Gaming, has joined LNG Esports. Though it was speculated that the Korean player wanted to return to his native country, he ultimately chose to stay in China and play for LNG, the team of jungler Lee "Tarzan" Seung-yong.
SCOUT'S AMAZING CAREER
Scout started playing video games professionally back in 2015. He initially filled in as the player for SK Telecom T1. Scout's first opportunity to compete in the LCK challenge came thanks to SKT's poor performance, and he put on some excellent performances. Given that he eliminated Lee "Faker" Sang-hyeok from the starting lineup, he played a significant role as a young player. At the conclusion of the LCK 2016 Spring Split, he left SKT because he wanted to start as the mid laner.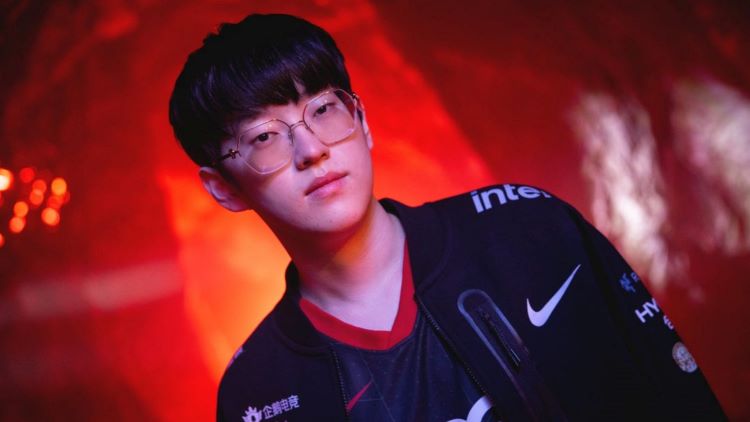 Scout's next destination marked a significant turning point in his career as he joined EDward Gaming and made his first professional move outside of his home country.
Scout resided at EDG for seven years. He won the Worlds 2021 competition during this time as well as three regional awards. He was occasionally regarded as one of the world's top League of Legends players. His performance in Worlds 2022, however, wasn't great because Zeka frequently outperformed him. He stayed at EDG for seven years before leaving to explore other waters. The company announced today that Scout will represent LNG Esports during the upcoming season.
ALL THE THINGS HE DID WITH EDWARD GAMING
The Korean mid laner was purchased by EDward Gaming in 2016 and they kept their faith in him till this year. Edward, the proprietor of EDG, however, discussed the debate around Scout on his stream. He intended to pursue his career elsewhere despite returning to the squad after failing to find a new home in Korea.
In addition to winning the LPL trophy three times and the Worlds trophy once, Scout also took home victories in Rift Rivals, Demacia Cup, the Worlds Finals MVP, and appearances on the All-Pro 1st and All-Pro 3rd teams. He was also a member of EDward Gaming when he won the Split MVP title twice, making him one of the most successful players in LoL esports.
Next year, Scout will continue working for Tarzan. The LPL 2023 season's favorites, LNG Esports, will be determined by how they perform on the rift.