Gamers8 Announces Record $45 Million Prize Pool for 2023 Esports and Gaming Event in Saudi Arabia
For the 2023 edition of the Gamers8 esports and gaming event, a record $45 million prize pool has been announced. The eight-week event will begin on July 6 in Riyadh, Saudi Arabia, and feature esports competitions, music performances, festival activities, and the Future World Forum conference.
According to the event's organizers, the $45 million prize pool is treble the amount offered in the 2022 edition and is the biggest in esports history. The esports games scheduled to be played during the Gamers8 festival have yet to be given names. Several top teams and individuals from Rocket League, Dota 2, Fortnite, Rainbow Six, and PUBG Mobile competed at the event last year.
ESL Proposes Global Dota 2 Circuit with Riyadh Masters
A seasoned esports writer, Richard Lewis, claims that ESL has proposed creating "one worldwide circuit" to compete with Valve's Dota Pro Circuit and The International by combining its Dota 2 assets, DreamLeague and ESL One, and Gamers8's Dota 2 tournament, known as Riyadh Masters. A $4 million prize fund was available for the 2022 Riyadh Masters with PSG.LGD is taking home the $1.5 million top prize.
The Saudi Esports Federation (SEF), the most prominent esports organization in the country, is the festival's sponsor. According to Prince Faisal bin Bandar bin Sultan, chairman of the federation, the objective was to expand on what was accomplished with the 2022 competition. When we say that this summer will be bigger and better, we mean it.
The announcement of the Gamers8 festival comes as Saudi money is pouring into the esports sector. Due to the nation's history of violating human rights, this has drawn harsh condemnation. ESL and FACEIT were purchased by the Savvy Gaming Group last year for $1.5 billion, owned entirely by the Public Investment Fund of Saudi Arabia.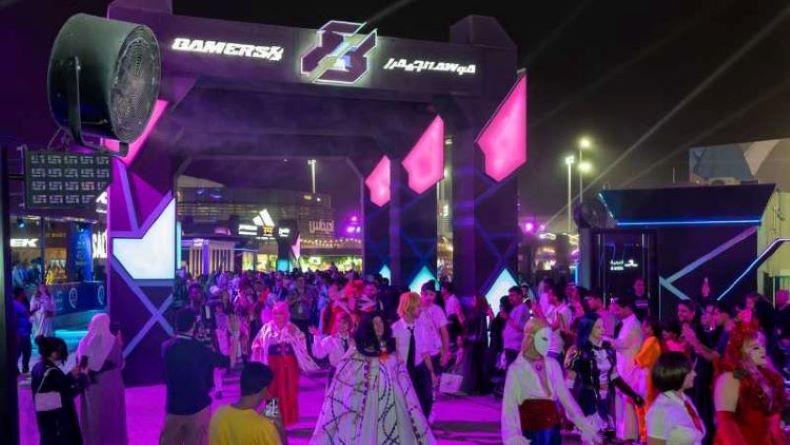 A $265 million investment in VSPO, a Chinese event organizer that specializes in mobile esports, was announced in February by the Savvy Games Group. And last week, the ESL FACEIT Group purchased Vindex, an esports infrastructure and technology provider, along with the broadcast production business Esports Engine.
In a town hall meeting with Vindex employees, Savvy Games Group CEO Brian Ward described his goal of creating a gaming and esports company "larger than Tencent," according to Mikhail Klimentov, a former reporter for The Washington Post.