Valorant, a team that will compete in the North American VCT Game Changers circuit, is the first women's esports roster unveiled by FaZe Clan. A few of the team's players mentioned joining the well-known esports and gaming organization.
Before a bunch of YouTube producers transformed the brand into the publicly listed corporation it is today, Vannesa 'panini' Emory, then around 14 years old, used to watch the early FaZe Clan members and their trickshot videos. She remarked, "I always thought the org was so wonderful, and I always looked up to it. I won't lie: as the years passed and I got older, and they stopped picking up women, I thought, "That sucks. I wonder when that will occur." When I was a young girl, I had a dream about this. This was one of the organizations I wanted to join, and it will be incredibly wonderful to represent other women and bring that to FaZe.
Panini joined the organization's all-female Valorant team, fulfilling her ambition of playing with FaZe. She rejoins former Complexity GX3 colleagues Madison "Maddie" Mann and Jennifer "refinnej" Le, with Emma "Emy" Choe and Diane "di" Tran completing the squad as former CLG CS:GO veterans.
FaZe welcomes Valorant Game Changers roster
The players previously competed as a " Hamboigas " team before joining FaZe. After placing 13th through 16th in the open qualifier, the team could not qualify for the third season of the VCT 2022 Game Changers Series. Emy, who joined di in the transition from CS:GO in the middle of 2022, remarked that entering FaZe after more than six years with CLG feels like a new stage in her life.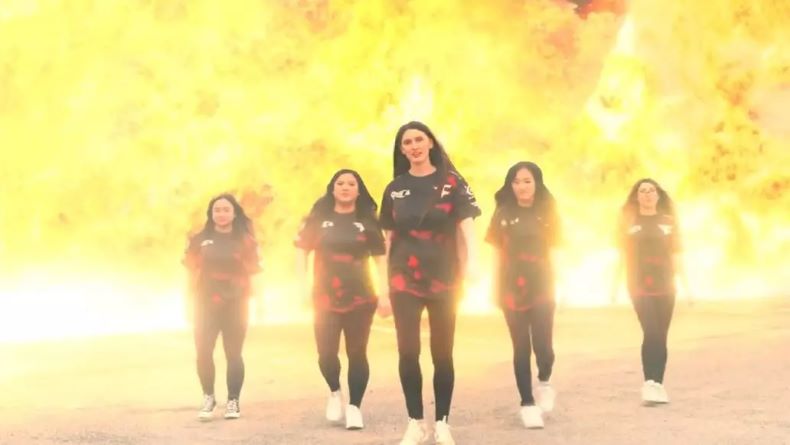 Emy said, "It's bittersweet because CLG was incredibly wonderful to us. But it's nice because I socialize with new individuals in a different organizational setting. When it comes to content and spreading my brand, FaZe undoubtedly has a larger audience. I'll be streaming more frequently now. Although it is bittersweet, this is a new chapter for female esports.
Panini stated that when the NA VCT Game Changers circuit begins in April, the squad wants to develop as a unit and see how far they can go. The team is attempting to determine what they can do in the competitive circuit with the help of an organization and has yet to set any targets. Throughout the offseason, there was significant upheaval in the North American Game Changers scene. New teams formed around seasoned players, and inexperienced players were given opportunities on signed teams.
Panini predicted that the scene would be ten times more competitive going forward. Hence, heading into this inaugural GC event, we will need to be on the lookout for many teams, and there will be fierce competition. When the open qualifications start somewhere in April, FaZe Clan will make their VCT Game Changers debut with the new Valorant lineup.
Roster for FaZe Clan VCT Game Changers:
Vannesa 'panini' Emory
Emma 'Emy' Choe
Diane 'di^' Tran along
Madison 'Maddie' Mann
Jennifer 'refinnej' Le