Crimsix's Shaky Start: A Behind-the-Scenes Look at the FaZe Pro's Debut in the IEM Katowice Tournament
Crimsix's debut in the Call of Duty tournament for FaZe ESL R1 got off to a shaky start, and the illustrious Call of Duty player has now revealed his thoughts on what went wrong On February 7, it was announced that Ian "Crimsix" Porter had joined FaZe as a professional sim racer, which sent shockwaves across the Call of Duty community. "Crimsix" is an online gaming handle.
Porter left competitive Call of Duty play during the offseason following the Vanguard tournament, and his first live appearance as a driver was at the IEM Katowice tournament. Porter is widely regarded as the best player in the game's history. After everything was said and done, he ended up in last place for his round and was thirty seconds behind the leader.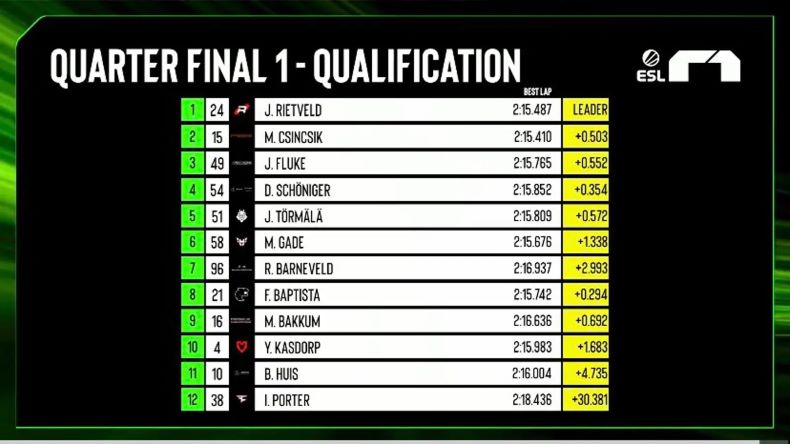 Crimsix discusses why he wasn't surprised by his dismal finish on Day 1 of the IEM in Katowice
Crim came to Twitter to provide some clarification regarding the events that transpired out on the track. He stated, "That result is to be expected." Because we will have only three days to train on the simulator since we will be racing tomorrow, things could go from bad to worse.
"At this point, it's quite likely that I've become a meme, but I'm having so much fun that makes it irrelevant to me." If I hadn't been such an idiot and spun around like a nut, I probably would have been able to finish only 15 seconds behind the leader.
He pointed out that he remained at the scene to watch his "far faster" comrades, making it apparent that the circumstances did not phase him. Porter's lack of practice is partially because his flight was delayed, and when he finally got to Katowice for Media Day, he only had time to do the event.
Before race day, he tweeted, "It won't matter much, considering I'm amongst sim racing gods, but looking forward to the challenge of reaching them by the end of the season anyway." This was because he was already in the top ranks of the simulator racing competition.
Crimsix is a three-time Call of Duty World Champion, so he is well aware of what it takes to win, and he will undoubtedly be making modifications before the end of the season. His debut performance may not have gone as well as anticipated, but he knows what it takes to win.