Genshin Impact Mika Revealed: Release Date, Identity, and Rarity
The new Mondstadt character Mika has been formally introduced in Genshin Impact, allowing Travelers a sneak peek at him before his banner premiere. The Mondstadt Reconnaissance Company's Surveyor is well renowned for his devotion to the Knights of Favonius. Here is all the information we have on Mika.
The mysterious Mondstadt figure Mika was initially introduced in the Genshin Impact 3.1 Livestream, and ever since then, the game's fanbase has been interested in learning more about her. New information on Mika, though, has just been made public.
Mika is a member of the Knights of Favonius and is from Mondstadt, in contrast to the forthcoming Sumeru characters. Even though it's still early, the Genshin Impact leakers have been hard at work learning more about this forthcoming character.
Has Genshin Impact Set a Release Date for Mika?
No, Mika has not yet been released in Genshin Impact. While HoYoverse has not yet provided official information regarding Mika's release date, recent leaks suggest that he will show up in the 3.5 updates. The Dehya banner will feature Mika, a new Pyro character that will be included in the game, according to SYP.
Although this is only speculative, Mika fans shouldn't have to wait too long to add her to their squad. As soon as we learn more details on the Genshin Impact Mika release date, we'll be sure to update this section.
Mika's Identity in Genshin Impact
Mika in Genshin Impact is currently largely unknown. Although we do know that he serves as the Front-Line Land Surveyor for the Knights of Favonius. His responsibility as a Knight of Favonius is to assist in defending the area from threats and to alert authorities to any potential risks.
We don't yet know Mika's exact function in Genshin Impact. Travelers will have to wait till HoYoverse provides more information about this next character.
Weapon Type and Rarity of Mika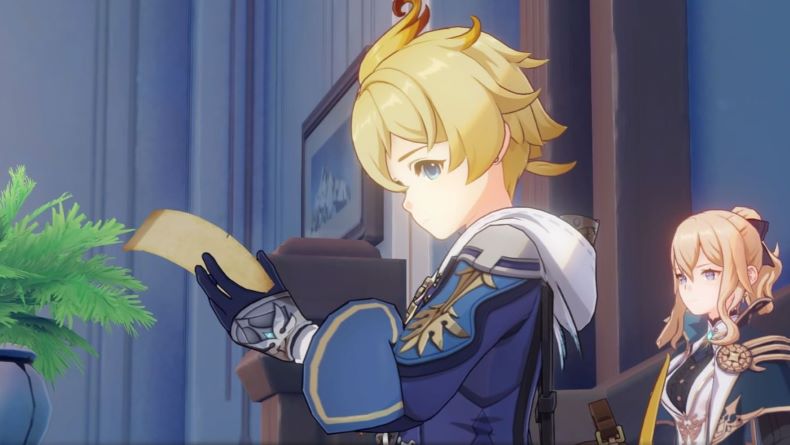 UBatcha, a trustworthy Genshin Impact leaker, has disclosed that Mika prefers to use a Polearm. Mika is now thought to be a 4-star unit, which speaks to his rarity. There isn't any Mika gameplay available right now that demonstrates his skills, but more information will probably surface over the next several weeks and months.