Dominating the LMG Category: Metaphor's Zero Recoil 556 Icarus Loadout for Warzone 2
In Call of Duty Warzone 2, there are a ton of different weapons to choose from, and players are searching for the best builds to give them an advantage. Warzone 2 guru Metaphor has disclosed a full, zero recoil loadout for an undervalued LMG that he compares to the well-known M4 Assault Rifle. While adaptable Assault Rifles like the TAQ-56 are excellent all-purpose weapons, fast-firing SMGs like the Fennec 45 are best for close-quarters combat.
The RPK, which many believe to be the strongest gun in the game right now, has dominated the LMG category since since players first set foot in Al Mazrah.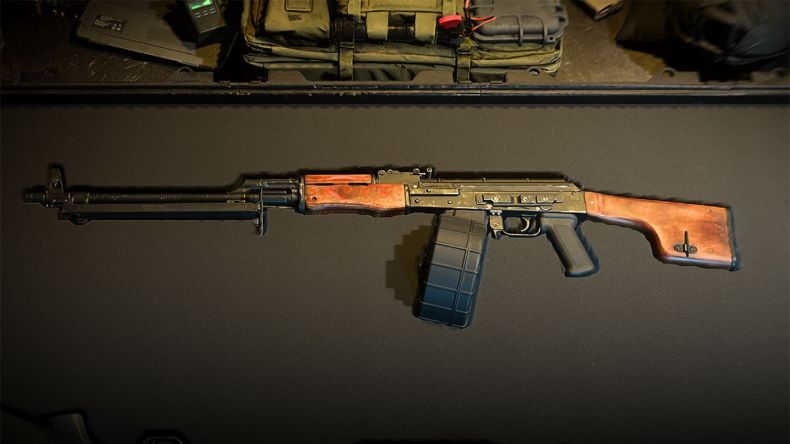 The no-recoil 556 Icarus loadout, according to Warzone 2 specialist Metaphor, might bring the underappreciated LMG into the meta-discussion. The 556 Icarus, which only has a 0.3% pick rate on WZ Ranked, may be one of the best weapons in Warzone 2 with the appropriate configuration, according to Metaphor in a video uploaded to his channel. The YouTuber claimed, "Honestly, it's a pretty good gun at close to mid-range, and even long-range." It has no recoil and is quite competitive.
He even made a favorable comparison between it and the M4 Assault Rifle, which is the ninth most popular gun in Warzone 2 at the time of writing. Think of it as an improved M4, he said. "This rifle isn't off-meta, in my opinion; it's just been eclipsed by the RPK. You won't feel guilty about utilizing this weapon.
Below, you can see Metaphor's "no recoil" 556 Icarus loadout:
Metaphor's No Recoil Loadout for The 556 in Icarus Warzone 2
Muzzle: Komodo Heavy
Optic: Cronen Mini Pro
Stock: Corio Precio Factory
Rear Grip: Sakin ZX Grip
Ammunition: 5.56 High Velocity
Metaphor designs the 556 Icarus LMG to minimize recoil, despite its natural power and large magazine. Virtually all directional recoil is eliminated when using the Komodo Heavy Muzzle. Also Corio Precio Factory Stock, and Sakin ZX Grip, turning the Icarus into a pinpoint of light.
When fighting at a distance, he then ran the 5.56 High-Velocity round to make sure every shot was striking its target. Additionally, he chose the Cronen Mini Pro Optic, a simple, straightforward sight. It nevertheless provides a significant amount of added accuracy.
So, think about using this 556 Icarus loadout in your next Warzone 2 match if you're seeking for an alternative to the meta RPK or an LMG that plays like a more portable Assault Rifle.