MarkyB Reacts to Rumored Sale of LA Guerrillas CDL Franchise Amid Esports Industry Layoffs
The news that Kroenke Sports & Entertainment is purportedly interested in selling its Call of Duty League franchise was devastating to Mark 'MarkyB' Bryceland, the head coach of the Los Angeles Guerrillas. The Guard made massive cuts across various departments on February 22, including staff reductions. The producer of The Guard, who was let go as part of the layoffs, is Hunter. He took to Twitter to say that the organization had terminated the employment of all of its content, social, talent, and creative teams.
This news comes not long after it was reported that OpTic Games had terminated the employment of many staff employees in various capacities and that 100 Thieves had let go of more than a dozen staff members. Also, the esports business, including those working behind the scenes and players and coaches, has been severely impacted by the year 2023. An esports veteran for a significant amount of time and the head coach of the LA Guerrillas, MarkyB, made a commitment to the esports community in light of the terrible news.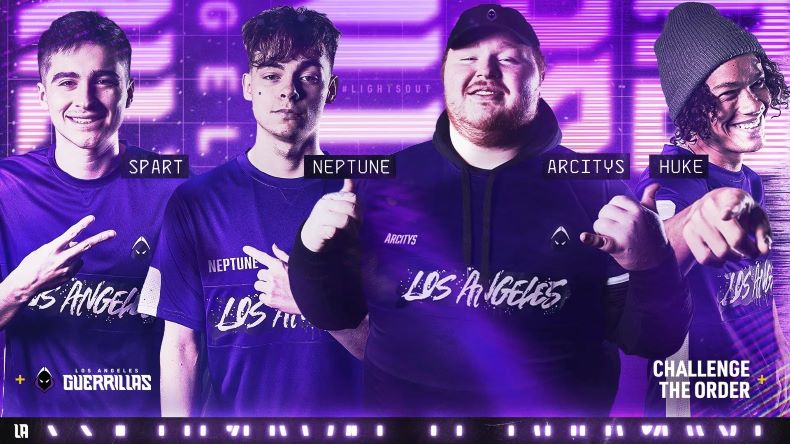 MarkyB offers his perspective on the rumored selling of a CDL spot
In 2019, the Los Angeles Guerrillas first appeared in the CDL. After two unsuccessful seasons, Modern Warfare (2019) and Black Ops: Cold War, the Guerrillas finally broke through and won their first major championship in Call of Duty: Vanguard. The company made its first significant move during the offseason of the 2022 campaign when it signed two-time world champion Alec "Arcitys" Sanderson.
The beginning of the season was difficult for Los Angeles Guerillas, which led to a significant reshuffling of the standings. A fresh and dynamic lineup was formed when players with the names "Assault," "Exceed," and "JoeDecieves" were promoted from the Challengers team of the organization. MarkyB expressed his opinions after hearing the news of a sale just as the CDL team was getting into its groove and started to make progress.
He commented, "I am at a loss for words to express how heartbroken I am." "I decided to transfer to LAG due to the organization and the people working behind the scenes. It is no longer an issue. The only thing I can say with absolute certainty is that the group will give this season their absolute all from here on out. Not for the suited men, but for the rest of you."
Vikul, a replacement for the Florida Mutineers, said that "things always work out for excellent people," and he identified the employer as himself. "Strange turn of events," continued the Vice President of Culture at AMG KINGDOM, "hope you guys get the support you need to be successful." Also, the Guerrillas will go to Major 3 in Dallas with the support of the esports community, giving them an advantage over their competitors.