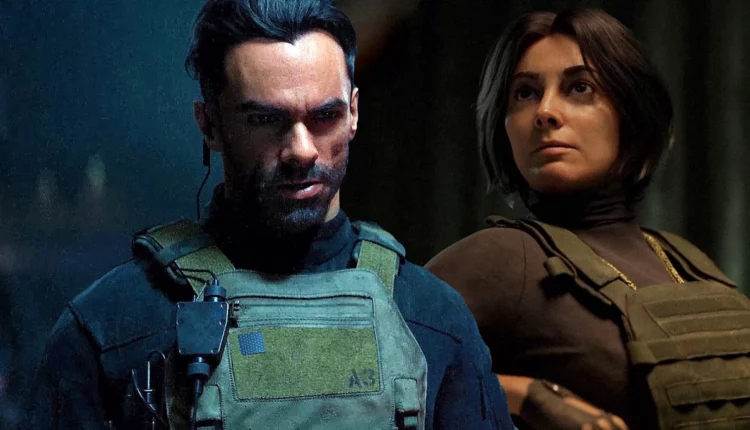 New Operators Valeria Garza and Alejandro Vargas join Modern Warfare 2 for Season 3
Infinity Ward has ramped up the excitement for fans of Modern Warfare 2 by introducing two new operators just before the start of Season 3, which is right around the corner. Infinity Ward has already provided the fans with a few breadcrumbs by introducing the Intervention sniper and a new 6v6 multiplayer map, both of which will be available when MW2 and Warzone 2 Season 3 begin on April 12. We anticipate that the developers will publish a comprehensive blog article closer to the launch of the new season. 
Daniel "Ronin" Shinoda, who debuted as an operator in WZ1, was the subject of much attention in Season 2. Valeria Garza and Alejandro Vargas, two fan-favorite characters from the Modern Warfare 2 campaign, debut in Season 3. In Season 3, Infinity Ward pits the two antagonistic personalities against one another and invites community members to choose a side in the conflict.
Valeria Garza and Alejandro Vargas are the newest members of the MW2 team as controllers
Activision has revealed that Alejandro and Valeria will join the competition as new controllers in Season 3. In the multiplayer mode of Metal Gear Solid 2, Valeria serves as the head of the Las Almas Cartel and is a supporting antagonist. She was a member of the Mexican Special Forces at one time, serving alongside Alejandro. 
Task Force 141 successfully infiltrated the Las Almas Cartel mansion and surprised Alejandro by revealing that his former ally Valeria was the head of the cartel. After Shepard broke an agreement with the Shadow Company, TF141 was able to rescue Valeria from their clutches.  Although Mara Elisa Camargo, who plays Valeria, has disputed that her character ever had a romantic relationship with Alejandro, she does believe that there was a lot of chemistry between the two characters.
The announcement was met with joy from the community members. "I am so ecstatic that you will be bringing both of them. By a wide margin, Alejandro was my favorite of all the characters in the campaign.
According to a second user, Alejandro was the most significant character in MWII's campaign. I am thrilled that he is finally going to be in MP. When Infinity Ward discloses additional details regarding the upcoming Modern Warfare 2 season, we will provide a report on the situation.