Riot Games' designers and producers discussed the difficulties they faced in designing Valorant's newest Agent, Gekko, as well as some of the insights they gained from doing so.
Riot Games has unveiled Gekko, their newest Initiator Agent character, to the public. The novel set of capabilities possessed by the new character, who initiates battles and travels through space by summoning creatures, presented the designers of Valorant with a number of complex problems to solve.
According to John Goscicki, Senior Game Producer, designing the new Agent presented some difficulties due to the design of the animals and the requirement to differentiate them from one another.
In his words, "trying to build four incredibly distinct animals that you will fall in love with while keeping them inside specific game limits is challenging." "Trying to create four super separate creatures you will fall in love with is hard." The challenge becomes considerably more difficult when you factor in the many states. The team had to work through a wide variety of construction bright in order for us to be able to keep the design of the animals the same while also maintaining the game's integrity within the parameters of its performance.
Gekko's Valorant powers created unforeseen problems
Players now have access to four unique creatures and abilities—Dizzy, Wingman, Thrash, and Mosh—as part of the newest update to the Initiator class. These creatures can be used to wage war against other players. One acts as a flash, another as a grenade, a fourth as a creature that can detain foes, and the fifth as a creature that can plant or defuse the spike.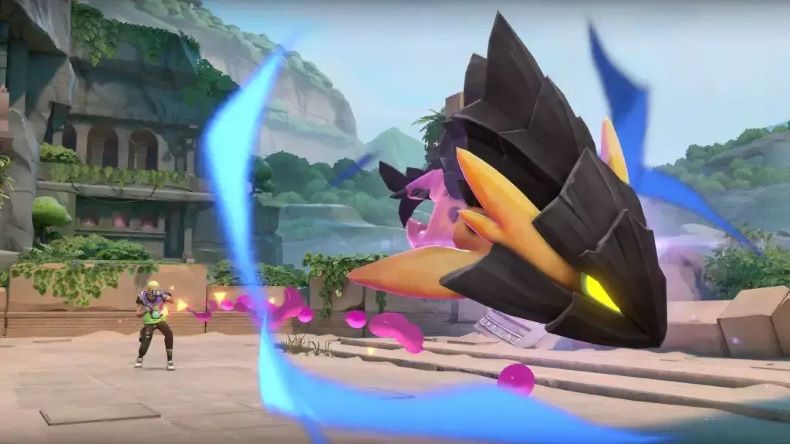 After their initial use, three creatures will transform into a "dormant globule" that the player can pick up to obtain an additional charge of the ability after a short rest period. According to Goscicki, the other Agents in the game do not have this kind of a side character to them, which would make them more complicated or that stretch Valorant's "performance boundaries."
The only character in the cast with a similar design is Killjoy, who possesses a turret and an alarm bot; however, both of these components are intended to be very distinguishable from one another and even move once they have been set. Fans of Valorant will be able to evaluate whether the Riot producers and designers were successful in distinguishing Gekko from the other cast members of Agent when he becomes playable during the following Act, which will start on March 7.