Author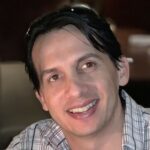 brettchatz
0 posts
0 comments
Brett Chatz is a dedicated actionable journalist and content writer for all your business requirements. He is also an experts are standing by to assist you around the clock.
As the CEO of an Experienced iGaming content company, Brett Chatz areas of expertise include online casinos, sports betting, online poker, and blockchain-based gaming technology. Beyond the gaming realm, Brett focuses on ICOs, IPOs, forex, online trading, financial analysis, and online marketing management.
Brett Chatz is authorized to offer non-gaming business to any casino by the New Jersey Department of Gaming Enforcement (DGE) with Vendor Identification Number 87550.
Nothing Found
It seems we can't find what you're looking for. Perhaps searching can help.